Filter by Category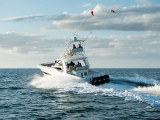 EMERGENCIES

ON BOARD - WHILE BOATING
with Capt. Ed Jones

Mar 6, 2018 at 6 pm

, runs for 2 weeks
...ard, Running Aground, Taking On Water, Mechanical Failures, Fire Aboard, Injuries and Medical
Emergencies
. Materials fee of $25 to be paid to instructor the first night of class.
AMERICA'S BOATING COURSE 3
with Kennebec River Sail and Power Squadron

Mar 20, 2018 at 6 pm

, runs for 8 weeks
...sage, Navigation Rules, Personal Watercraft Operation and Dealing with Adverse Conditions and
Emergencies
. Also included are Knots and Lines, Anchoring, the use of Marine Charts, Piloting and Determin...
BLS/AED FOR THE HEALTHCARE PROVIDERS
with Ken Martin

Mar 28, 2018 at 5 pm

, runs for 1 week
... a wide variety of healthcare professionals the ability to recognize several life-threatening
emergencies
, provide CPR, use an AED and relieve choking in a safe, timely and effective manner. This cour...